Match Madness Duo
Abilities
Fine Motor Skills, Logical Thinking, Speed, Visual Perception
See where you can buy it
Game story
Shift your brain into higher gear in this clever game of logic and perception. Be quick to recreate a pattern on a card with your set of 5 blocks! Perfect dual fun for up to 2 players!
Match Madness Duo offers a perfect blend of engaging puzzles and speed driven dexterity challenges. The game develops pattern recognition skills as players shape elegant patterns that have a stunning table presence.  Match Madness Duo requires flexibility in thinking and problem-solving abilities. It also helps develop frustration tolerance and requires good sportsmanship in playing against others. This pure game concept relies on a design that has been methodically developed to be intuitive, simple and fun. Appealing to younger kids and competitive fun for older players, Match Madness Duo delivers in every way the essential elements of an award-winning game.
You may also enjoy these games
New Box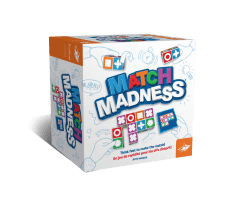 Shift your brain into high gear in this clever game of speed and perception.
New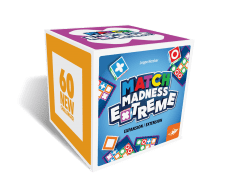 Attain new heights of smart, frantic play with the Match Madness Extreme expansion pack.
New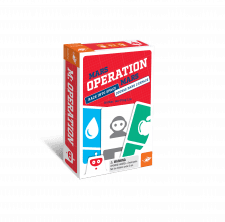 Race to launch your crew on their way to Mars by loading your spaceship with the necessary resources.