Match Madness Extreme – Expansion
Abilities
Fine Motor Skills, Logical Thinking, Speed, Visual Perception
See where you can buy it
Game story
Attain new heights of smart, frantic play with the Match Madness Extreme expansion pack. 4 cubic blocks and 60 new ingenious challenges will defy players of any level to find the right solution. * You need the Match Madness base game to play with the expansion.
You may also enjoy these games
New Box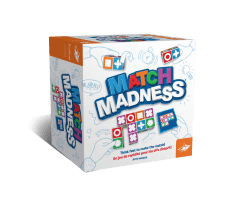 Shift your brain into high gear in this clever game of speed and perception.