Match Madness is an engaging game that is fun to play and quick to learn.

The setup is minimal, rules are easy to learn, and it's a game the whole family can play (between 1-4 players). I can see this game being a huge hit in any of our Kindergarten through 5th grade classrooms as a go-to indoor recess game. It can be played alone by just simply trying to recreate what's shown on the puzzle cards, or up to 4 players to race and recreate a match the quickest. The pieces are a great size, light weight, and sturdy. The pattern shapes are bright and easily discernible. The varying levels of patterns to recreate/match make this appropriately challenging for a range of ages, even adults.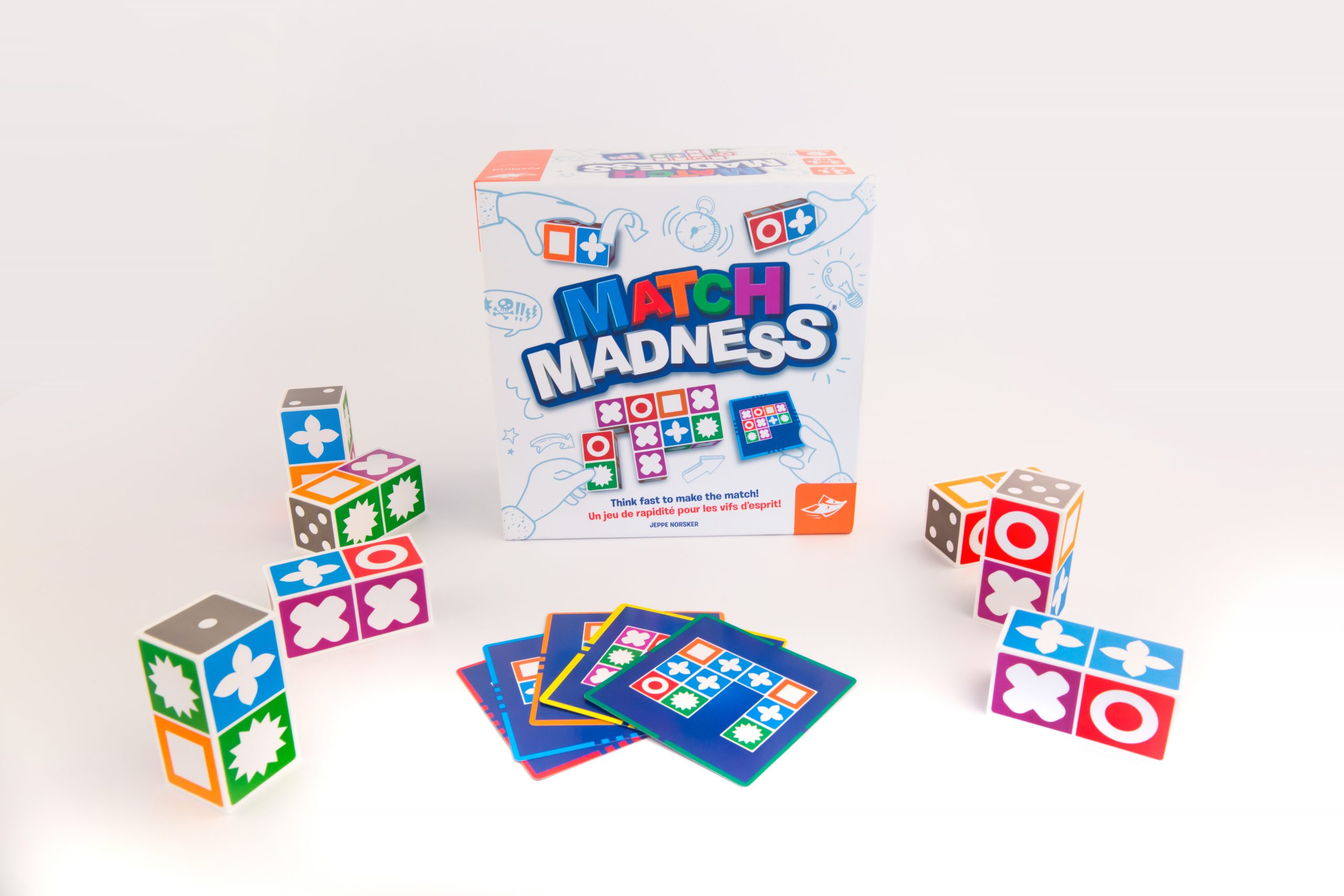 In Match Madness, children learn and practice, eye-hand coordination/visual motor skills, visual perception skills, sorting, pattern recognition, spatial relationships, processing speed, logical thinking, and more! This is why it is the 2021 winner in the BRAIN TOY category!

Buy it here :