Tac Tac Jack
Abilities
Fine Motor Skills, Fine Motor Skills, Social Interaction, Social Interaction
Language(s)
English, French
See where you can buy it
Game story
Players hit the tree with the axe to gather bark blocks, which are worth 1 point each. They must also avoid removing Core Blocks, which are worth 5 negative points. At the end of the game, the player with the most points wins. So, chop carefully and try only to collect bark pieces.
You may also enjoy these games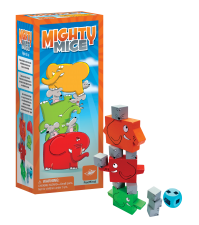 Mighty Mice is a dexterity game for younger and older players! Keep the mice in balance on the elephants to win.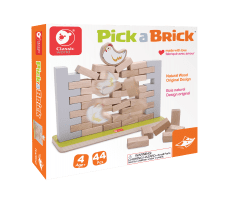 Players take turns picking bricks and removing them from the wall. Careful not to make the hen fall!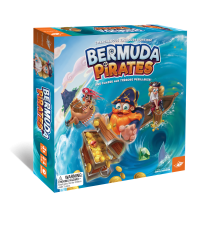 Can you navigate your boat through magnetic whirpools to bring back the treasures?