Mighty Mice
Abilities
Fine Motor Skills, Logical Thinking, Social Interaction
Product ID
FOX-MIGHTY-BIL
See where you can buy it
Game story
Place an elephant at the center of the table. This elephant serves as the base of the tower of mice Each player receives a number of mice. In turn, players rolls the die and according to the result, place either mice or an elephant on the tower.
A steady hand, clear thinking and a bit of luck are important. If any of the mice fall, you have to take them back! The fi rst player who succeeds in placing all their mice on the tower – wins!
The components are made of natural wood and come with a travel cotton bag.
Cubes
Elephants
Die
Cotton Bag
You may also enjoy these games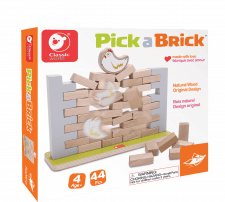 Players take turns picking bricks and removing them from the wall. Careful not to make the hen fall!
Top Pick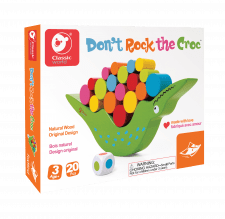 Don't make the crocodile angry! Place the colorful wooden pieces and make sure it is always balanced.
Top Pick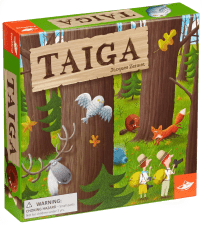 Develop your memory skills with the animals from the Taiga.