Smart Cookies
Game story
NEW EDITION OF THE CLASSIC PUZZLE GAME!
To celebrate the 25th anniversary of the now acclaimed game Logix (and its successor Meta-Forms), we returned to our secret kitchen and baked Smart Cookies! 64 fresh, brain boosting logic puzzles offered in an enticing cookie format. We've tweaked our recipe to further challenge developing young minds that will eagerly snack on these delicious puzzles. Players use logic clues to place 9 cookies on the playing tray. As players progress through the gradually evolving levels of deductive logic, they develop and strengthen their reasoning skills and verbal expression. A great calorie-free treat for the mind!
You may also enjoy these games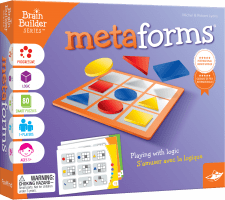 New Edition! Discover the puzzle game that has amassed a following of children around the world for 30 years.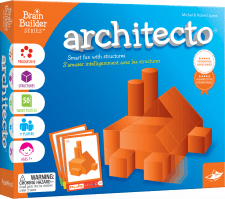 NEW EDITION! Build 3D models based on illustrations in perspective, from simple shapes to complex structures.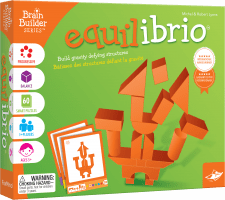 New Edition! Use dexterity to succeed in building the amazing vertical structures featured in Equilibrio.