Equilibrio
Minutes
Abilities
Fine Motor Skills, Logical Thinking, Math
Product ID
FOX-EQUIL-BOX-BIL
See where you can buy it
Game story
NEW EDITION OF THE CLASSIC PUZZLE GAME
In Equilibrio -A Smarter Fun® game, players will need dexterity, ingenuity and perseverance to succeed in building the amazing vertical structures featured in Equilibrio. Some structures may seem almost impossible to do, but careful planning and persistence will always be rewarded with the satisfaction of completing the challenge. Equlibrio is part of the Brain Builder series, which consists of 4 exquisite games of spatial visualization. In these games, players progress at their own rhythm, as puzzles gradually become more challenging. All games include the same set of Geoblocks and a spiral book with 6 color-coded levels of difficulty.
Geoblocks
Puzzle book with 60 challenges
Rulebook
You may also enjoy these games
Brain Builders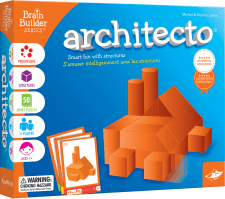 New Edition! Build 3D models based on illustrations in perspective, from simple shapes to complex structures.
Brain Builders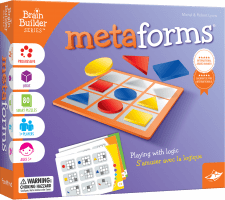 New Edition! Discover the puzzle game that has amassed a following of children around the world for 30 years.
Brain Builders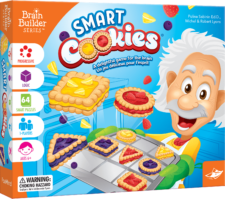 New Edition! Use logic clues to place 9 cookies on the playing tray as they develop their reasoning skills.