Eyedentify
Abilities
Speed, Visual Perception, Vocabulary
See where you can buy it
Game story
Find the hidden clues! On their turn, players flip a card to reveal a scene and an element to find. Be the first player to spot a shape or a color on the cards and be the keen-eyed winner:
Flip the card to reveal a new symbol, shape or color, and a new scene.
All the players try to spot the symbol in the picture on the flipped card.
The first player to point it out and show it to the rest of the players wins the card.
The player that collects the most cards – wins!
Eyedentify is an accessible game for kids of 4 years and up that develops observation skills and the knowledge of shapes and colors.
You may also enjoy these games
Top Pick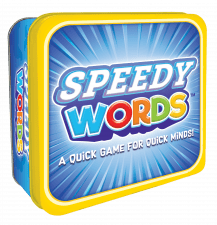 Be the quickest to find a word that starts with a letter that matches the indicated category to win a card.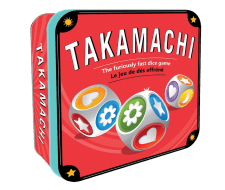 How fast can you identify common shapes and colors? Roll the dice and be the first to shout the answer!
New Box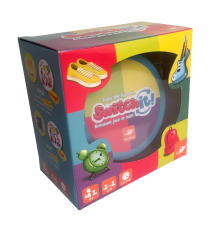 Switch It! is a fast-paced game where players try to find objects or colors depending on the time of the day.