Disruptus
Players
Minutes
Abilities
Social interaction, Logical thinking, Creativity
Product ID
FOX-DISRUPT-BIL
See where you can buy it
Game story
DISRUPTUS™, the game featured in the New York Times. Featuring a simple and ingenious play mechanism, DISRUPTUS revolves around new ways to CREATE, TRANSFORM, or IMPROVE ideas or objects. Play DISRUPTUS™ alone, with other players, or in teams both competitively or in a collaborative manner. A fun game for children exploring their creativity, as well as design teams and boardroom executives trying to come up with the next blockbuster idea. Will you or someone you know be the next DISRUPTOR?
You may also enjoy these games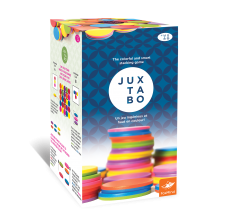 Juxtabo is a fun 3D game where you stack colorful pieces to create the patterns on the challenge cards.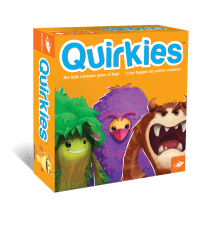 Quirkies is a logic game that develops mental reasoning skills and that can be enjoyed by the whole family!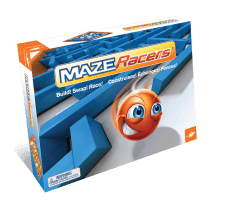 Use magnetic walls and a good dose of creativity to build the most wicked maze.