Brew Dice
Abilities
Social Interaction, Speed, Visual Perception
See where you can buy it
Game story
Brew Dice is a fast and furious game where 2-4 players roll their dice simultaneously in a race to be the first to match their dice facings with three elements appearing on a card. Got a perfect match? Grab the card and flip a new card. The player with the most cards at the end, performs a victory dance! Don't Drink and Drive. EVER. You can, however, Drink Responsibly and Play Brew Dice!
You may also enjoy these games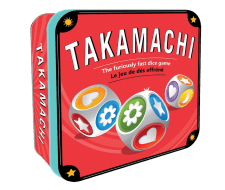 How fast can you identify common shapes and colors? Roll the dice and be the first to shout the answer!
New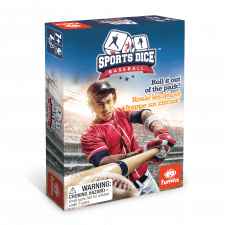 Square off in an epic batter-pitcher dice duel! Sports Dice Baseball is a fast paced and easy game to play!
New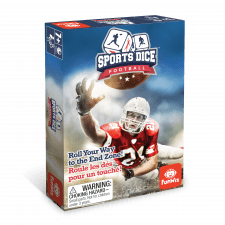 Sports Dice Football includes all the drama of a real game. Reach the end zone to score a touchdown!