Sports Dice Football
Abilities
Social Interaction
See where you can buy it
Game story
Roll into the action in this easy to learn and quick to play dice game for 2 or 4 players. Sports Dice Football includes all the drama of a real game. Go for it on 4th down and reach the end zone to score a touchdown. Then try to stop the opposing team by sacking their quarterback. SPORTS DICE FOOTBALL IS THE PERFECT GAME FOR ALL FOOTBALL ENTHUSIASTS AGES 7 AND UP!
Offense dice
Defense dice
Football Field
Football Token
Rulebook
You may also enjoy these games
New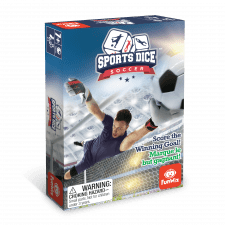 Sports Dice Soccer is an ideal game for all Soccer fans. It is the latest addition to the Sports Dice's series!
New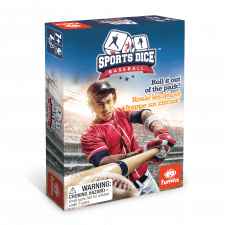 Square off in an epic batter-pitcher dice duel! Sports Dice Baseball is a fast paced and easy game to play!