Sports Dice Baseball
Abilities
Social Interaction
See where you can buy it
Game story
Square off in an epic batter-pitcher dice duel! Sports Dice Baseball is a fast paced, easy to learn and quick to play dice game that gives 2 or 4 players all the action of a real baseball game. Roll to try and strike out your opponent; then take your spot in the batter's box and try to hit a home run! Sports Dice Baseball is the ideal game for all baseball fans ages 7 and up!
Field Board
Batter Dice
Pitcher Dice
Base Runners
Baseball Tokens
Power Chip
Scoresheet Pad
Rulebook
You may also enjoy these games
New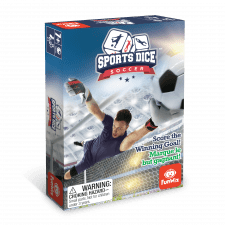 Sports Dice Soccer is an ideal game for all Soccer fans. It is the latest addition to the Sports Dice's series!
New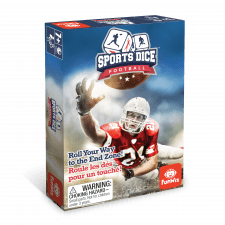 Sports Dice Football includes all the drama of a real game. Reach the end zone to score a touchdown!