Six-O
Abilities
Memory, Visual Perception
See where you can buy it
Game story
Discover Six-O, the new version of Six with a twist. It is a subtle strategy game where you need to think ahead to put your victory into shape!
Play a tile in the center area to make one of the three winning shapes. Use the suction bulb fidget to remove a tile from the play area and change its location. First player that completes one of the 3 winning shapes wins!
You may also enjoy these games
New Box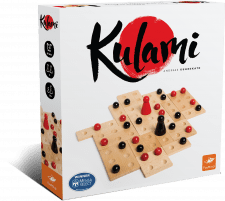 Kulami is a fun, tactile game of strategy and a design element to enhance any decor!
New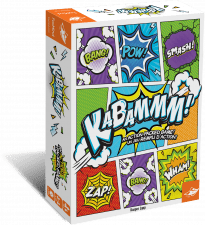 Elevate your reflexes and visual perception to superhero level when playing Kabammm!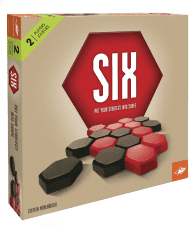 Be the first to make one of the three winning forms using your own color pieces in this elegant strategy game.