Maze Racers
Abilities
Creativity, Fine Motor Skills, Logical Thinking, Speed, Visual Perception
See where you can buy it
Game story
Players use magnetic walls and a good dose of creativity to build the most wicked maze that will leave their opponent scrambling to find their way out. Maze Racers is also a race against time as from the moment a player has finished their maze, the opponent is left with one minute to finish theirs. When the time is up, both sides swap their maze boards and a furious race starts! By tilting their board, each player steers a ball through the maze as quick as they can in an effort to complete it first. Be the fastest in 2 of 3 rounds to claim victory!
Maze Boards
Spacers
Magnetic maze walls
Wooden balls
Green magnetic start pieces
Red magnetic end pieces
Sand timer
You may also enjoy these games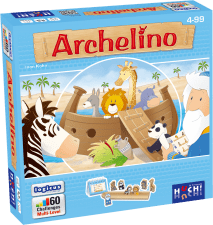 Noah wishes to bring the animals with him on his ark. Will they be seated in the right order?
Brain Builders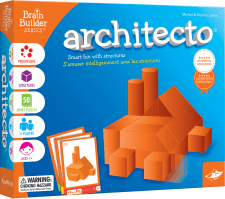 New Edition! Build 3D models based on illustrations in perspective, from simple shapes to complex structures.
Brain Builders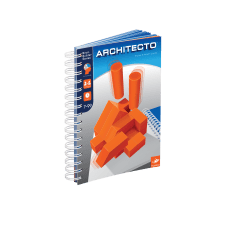 The booklet you need to explore structures and forms!