Magnetic Puzzle Box
Game story
Children will be delighted to learn about colors, shapes and sizes when playing with this multi-functional magnetic puzzle game. Using the 50+ magnetic pieces, they will be able to recreate figures using the image cards provided with the game or simply let their imagination run free and create their own designs!
You may also enjoy these games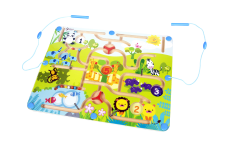 Look! A lot of lovely animals in the zoo. Move the coloured balls to the area of the same colour.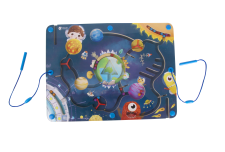 Explore outer-space and meet the friendly creatures that populate the galaxy!