Kulami
Game story
A strategy game that will appeal to casual players and avid gamers!
All natural and pleasing materials: wood/glass-marbles!
A decorative object that can be considered a design element
to enhance any decor!
None aggressive play with thoughtful strategic element!
Several play variations included in the game rules!
Kulami is a fun, tactile game of strategy. Ten wooden tiles are    arranged to form an ever-changing board on which opponents
compete to capture the largest number of tiles.
By placing their marbles cleverly, players can limit their
adversary's possible moves and gain the advantage to clinch the
victory!
Awards

You may also enjoy these games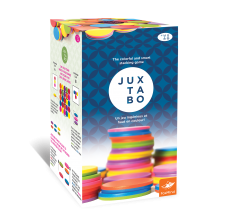 Juxtabo is a fun 3D game where you stack colorful pieces to create the patterns on the challenge cards.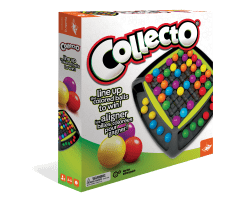 In this fast and colorful game of visual perception players align together two or more balls of the same color.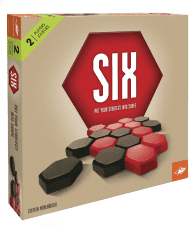 Be the first to make one of the three winning forms using your own color pieces in this elegant strategy game.