Juxtabo
Abilities
Logical Thinking, Social Interaction, Visual Perception
Product ID
FOX-JUXTABO-BIL
See where you can buy it
Game story
Juxtabo is a fun 3D game where you stack colorful pieces to create the patterns on the challenge cards.The board is different every single time you play because you create the board with Juxtabo pieces. As you play, the board grows, and it starts to look like a colorful mountain range! Each time you identify or build a pattern on one of your challenge cards, you win that card. The player with the most challenge cards at the end of the game wins!
Juxtabo pieces
Carrying bag
Challenge cards
Sand timer
Card holder
Rulebook
You may also enjoy these games
Top Pick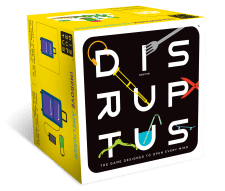 Dare to think in an original manner with DISRUPTUS and learn new ways to create, transform, or improve ideas.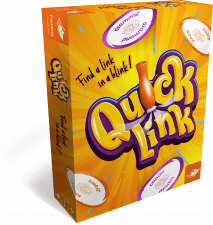 Quick Link is a fast party game that uses squeaky suction sticks to snap up words.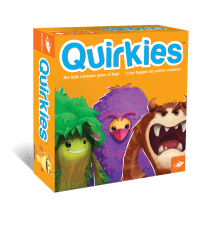 Quirkies is a logic game that develops mental reasoning skills and that can be enjoyed by the whole family!