Go Go Gears
Minutes
Abilities
Fine Motor Skills, Visual Perception
Language(s)
English, French
See where you can buy it
Game story
Let your imagination spin freely with GoGo Gears!
Have fun placing the colorful gears on the grid, then watch them go into playful motion. The game comes with 7 different wooden gears and 10 visual examples to get you started. Now go ahead and use your imagination to create your own colorful kaleidoscopic designs! Easy to handle, GoGo Gears™ develops creativity, dexterity and the understanding of basic gear mechanisms. For children ages 3 and up.
You may also enjoy these games
Top Pick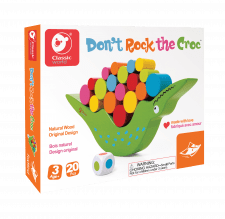 Don't make the crocodile angry! Place the colorful wooden pieces and make sure it is always balanced.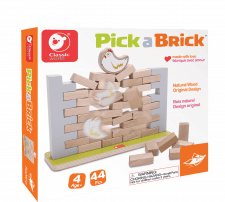 Players take turns picking bricks and removing them from the wall. Careful not to make the hen fall!