Geoblocks
Minutes
Abilities
Fine Motor Skills, Logical Thinking, Math, Visual Perception
See where you can buy it
Game story
You will be surprised by what this set of 18 orange blocks can accomplish. Part of the four games of the Architecto line, use them to build and replicate different models in order to enhance your spatial visualisation skills. Children will be captivated by the amazing structures they create, whether in perspective or a towering high rise.
The Geoblocks are sold separately so you can transform Architecto, Equilibrio, Tangramino or Cliko into a two-player game.
*One set of Geoblocks is already included in the four Architecto line games.
You may also enjoy these games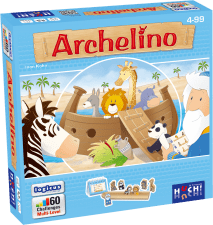 Noah wishes to bring the animals with him on his ark. Will they be seated in the right order?
Brain Builders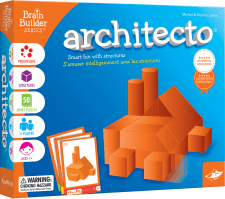 New Edition! Build 3D models based on illustrations in perspective, from simple shapes to complex structures.
Brain Builders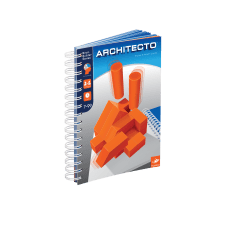 The booklet you need to explore structures and forms!