Farm Magnetic Activity Box
Minutes
Abilities
Creativity, Fine Motor Skills
Language(s)
English, French
See where you can buy it
Game story
Your child will love this fun and challenging magnetic puzzle game. They will use their creativity to place the differently shaped magnetic pieces in endless patterns on the two-sided board to make wildly fun animal shapes. Playing the game while telling a story will contribute to the cultivation of your child's imagination!
You may also enjoy these games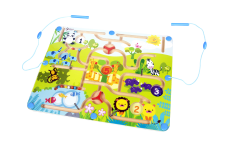 Look! A lot of lovely animals in the zoo. Move the coloured balls to the area of the same colour.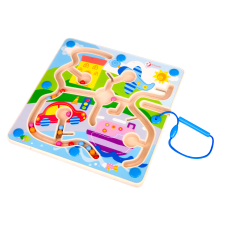 This magnetic town maze helps your child develop color association and coordination skills.