Dig It
Minutes
Abilities
Logical Thinking, Math, Visual Perception
See where you can buy it
Game story
You are a dog at the park. Your goal is to dig for bones. As you seem to be a creative, intelligent and determined dog, you should be up for the challenge! So shift, turn and flip one patch of grass at a time until you have fully revealed the crunchy delicious bone you've been dreaming of for the last few minutes! The game includes a spiral booklet with progressively evolving challenges and and a smartly designed box to easily store the game.
Puzzle booklet
Playing pieces
Bones
Rulebook
You may also enjoy these games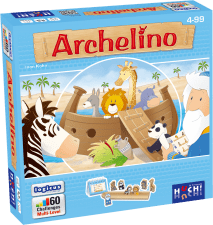 Noah wishes to bring the animals with him on his ark. Will they be seated in the right order?
Brain Builders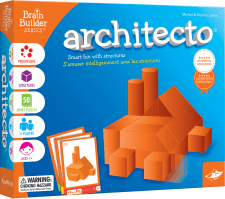 New Edition! Build 3D models based on illustrations in perspective, from simple shapes to complex structures.
Brain Builders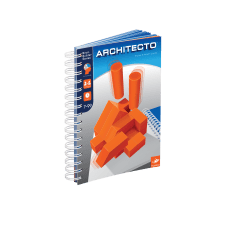 The booklet you need to explore structures and forms!