Brew Dice
Game story
En anglais seulement – Brew Dice est un jeu rapide et endiablé pour 2-4 joueurs dans lequel les joueurs roulent simultanément leurs dés pour qu'ils correspondent à 3 symboles sur une carte. Un Match parfait permet au joueur de prendre une carte gagnée par un autre joueur. Le premier joueur à remporter 5 cartes gagne la partie! Buvez de manière responsable et amusez-vous pleinement en jouant à Brew Dice!
You may also enjoy these games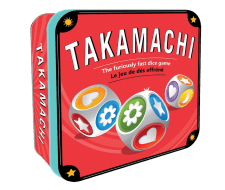 Takamachi est un jeu de dés amusant pour 2-4 joueurs. Trouvez rapidement les forment et les couleurs communes!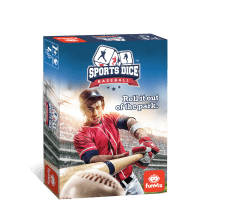 Affrontez l'équipe adverse dans un duel épique entre frappeur et lanceur!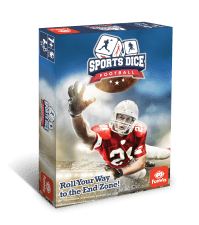 Boîte en anglais, règles en français incluses. Sports Dice Football includes all the drama of a real game.